Mazel Day School is governed by a Board of Trustees that includes committed individuals who volunteer their time and resources to help the school achieve its vision. Our board is passionate and dedicated to our school, our community and its future. The Board's responsibilities include: strategic planning, development, and financial oversight. The Board welcomes your questions or comments, which can be emailed to [email protected].
Anna Ashurov, 
Board President
Anna and her family have been members of the Mazel Day School community for over a decade. Over the years Anna spent time serving on the Board of Directors, the Strategic Committee and as the Editor of MDS's original newsletter for parents, called Parent Page. She is a passionate advocate for Jewish education and considers it to be an invaluable part of her children's identity. Anna immigrated to US with her family from Nalchik, Russia, and went on to obtain her undergraduate degree from Baruch College and a JD from Brooklyn Law School, where she served as a member of the Board of Trustees. Anna currently serves as a Director and a member of the COO team of the Aladdin Business within BlackRock Solutions, which provides risk analytics and portfolio management and trading systems to clients in the financial services industry. Prior to joining BlackRock, Ms. Ashurov was a partner and senior director of commercial strategy and transformation at Anheuser-Busch InBev, where she handled commercial strategy for the North American Zone. Prior to ABI, Anna worked as a senior banker in Investment Banking at Goldman Sachs, where she was involved in capital markets activity and previously served as a Chief of Staff for the Americas Financing Group.  Anna is also a Co-Founder, Treasurer and Board Member of Diversity in Blockchain – a non-profit organization focused on driving inclusion, education and leadership for diverse people in blockchain and emerging technologies and a member (and briefly served as a board member) of Partners in Torah, an organization that partners Torah learners across the globe to study Judaics together.  She and her spouse, Anatoly, reside in Brooklyn with their four children.
Rabbi Avremel Okonov, Executive Director
Rabbi Avremel Okonov was born in New York. His father is from Ukraine and his mother from Moscow. He grew up watching his parents devote their lives to helping others. His father, at the Lubavitcher Rebbe's instruction, was one of the founders of the F.R.E.E. organization, which works to assist Russian-speaking Jews. After receiving his rabbinical degree in Melbourne, Australia, Rabbi Avremel decided to follow in his father's footsteps, and founded Mazel Day School together with his wife Chani, where he serves as the Executive Director today. Rabbi Avremel has worked with children of all ages for many years, here in our community, as well as in Manchester, Kishinev, Vilna, and more. He has received training from Young Israel Institute for Rabbis, as well as from the Institute of Day School Management at Columbia Business School. He believes and follows the Lubavitcher Rebbe's vision and philosophy to accept and love every Jew, and inspire and educate them about our great Jewish heritage in a warm and kind environment. The secret to Jewish continuity is rooted in the 3 loves: Love of Hashem, Love of every Jew, and Love of our holy Land of Israel, all of which are tied together through the light of Torah. Rabbi Avremel is part of the team of rabbis at the Hebrew Alliance/F.R.E.E. Synagogue. He lives in Manhattan Beach together with his wife Chani, and children, Mendel, Shifra, Dovid, Mordechai Yisroel, Bluma, Bassi, Yocheved, Shmuel and Mussia.
Kate Ilyaguyev, Vice President
Kate (Yekaterina Esther) Ilyaguyev has been involved in the Mazel Day School community as a class parent, member of the Mazel Parent Association, member of the Strategic Committee, and most recently assumed a role on the Board of Mazel. By profession, Kate is a Market Researcher, specializing in healthcare. She is currently a Director of Oncology Market Research at Ipsos. Kate holds a B.B.A and M.B.A in Marketing and International Business from Bernard Baruch College. Kate was born and raised in Nalchik, Russia. She immigrated to the United States in 1997 with her family. In the states, Kate first attended Shelshailes Bais Yakov, but discouraged (and frustrated) by the approach of then traditional Yeshivas, transferred to Murrow High School for Junior and Senior years. This experience gives Kate an even greater appreciation for Mazel's acceptance and respect for Jews of different observance levels. Kate and her husband, Izik Ilyaguyev, passionately support the school's mission and are proud to have their two daughters (Daniella & Rebecca) attend Mazel.  
Eduard Sklyar, 
Treasurer
Eduard immigrated from Kiev, Ukraine as a child with his mother and grandparents.  He went to yeshiva from Kindergarten through 8th grade.  He then went on to earn his doctorate in education from Northeastern University and is currently working at CUNY Brooklyn College as a director of enrollment operations. Eddie lives in Sheepshead Bay with his wife Shella and two kids, Celina and Gregory.  Both of his children attend Mazel.  In his free time, Eddie likes to travel and spend time with his family.    
Jacqueline Jakubowitz, Secretary
Jacqueline is outgoing, friendly, personable, empathetic, attentive, and optimistic. She adheres to the notion that optimism is like a muscle that gets stronger with use. As a mother and educator, Jacqueline uses this approach everyday. Jacqueline is a tenured and practicing Speech/Language Pathologist. She brings a wealth of knowledge including over 10 years experience working with children with mixed expressive and receptive impairments, as well as other learning disabilities. Jacqueline achieved her Masters Degree at St. John's University and Bachelors Degree from Brooklyn College. As a child, Jacqueline learned to speak Hebrew when she attended a Jewish day school, which helped foster her strong sense of Jewish identify and yearning for Jewish culture. She also speaks Russian and a "bissel" Yiddish, which she learned from her father and mother who emigrated to the United States from the Carpathian part of Ukraine and Russia, respectively. Jacqueline enjoys spending time with her friends and family, including her husband, David Jakubowitz, an attorney with extensive legal experience who has successfully handled appeals in contract law and defending against predatory lending. Her children - Eli and Ari - consider themselves family at Mazal Day School. Jacqueline also takes pride in her children's athletic accomplishments playing tennis and soccer.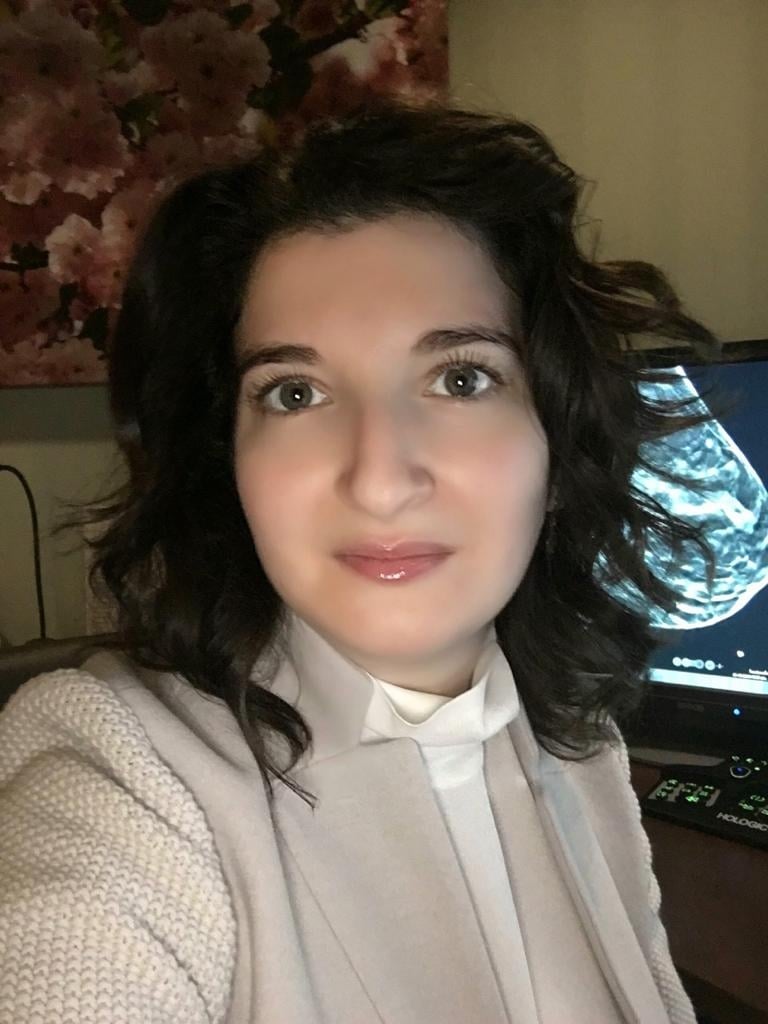 Natalie Zelenko, MD
Natalie's approach to Judaism and Jewish education rest very soundly upon the tenets of Modern Orthodoxy, placing a profound importance on one's Jewish life and Jewish values as critical contributions to modern society as a whole. Natalie is a firm believer in the importance of an outstanding secular as well as Jewish education - and the complementary nature of the two. For her own children Natalie has found such an education at Mazel Day School and believes in the importance of MDS in making such education accessible to families with similar goals residing in south Brooklyn. She feels that the warmth and nurturing environment at Mazel are crucial to its educational credo. 
Natalie holds an MD from Cornell University Medical College and is the Associate Director of Breast Imaging at Maimonides Cancer Center. Her practice focuses on breast cancer screening, diagnostic interventional procedures and preparation for surgical treatment options. She is very passionate about advancing clinical breast cancer research, attending numerous conferences throughout each year as both a speaker and a listener. Natalie is an ardent believer in the empowerment of patients through breast cancer education and often speaks at community events throughout NYC. 
Natalie lives in Manhattan Beach, Brooklyn, close to Mazel Day School, with her husband Vlad and two children. She is an active participant in the Manhattan Beach Jewish community. In her spare time Natalie loves to travel; when not traveling her favorite leisure pastime stateside is exploring the vibrant art life & culture of NYC and showing it to her children.
Erik Yankelovich 
Erik immigrated to the United States with his family in 1990 from the Carpathian part of Ukraine which was devastated by the Holocaust. Erik's maternal Grandmother is a survivor – one of 8 siblings to make it out alive. She practically saw her parents and brothers and sisters walk into the gas chambers. From his paternal side, both of his grandparents, who were married before the war, were "lucky" to come out of the camps alive and reunite, but without all three of their children. They were able to rebuild their family by having three more kids postwar. Erik is an active members of The Shteible in Manhattan Beach where he and his family have found a "home" and have become involved with this Synagogue's outreach to the Russian Jewish Community as well. Erik attended Sinai Academy High School followed by Stony Brook University where he received a Bachelor of Science Degree in Computer Science. He has been a Commercial Real Estate Broker with GFI Capital for over 13 years. His specialty is Apartment Building Sales in the 5 Boroughs of NYC. Erik, his wife Rimma and their two girls reside in Manhattan Beach, steps from the school.
​​​​​
Dmitriy Chelnitsky
Dmitriy came to this country as a child in 1994 from Odessa, Ukraine.  At that time he knew very little about Judaism, but as he got older, he knew that he wanted to bring his family closer to the Jewish community and its roots.  For these reasons, he strongly believes in Jewish education and its strong positive impact on child development.  Mazel has been part of Dmitriy's family for almost 5 years as his two sons attend the school and his daughter will likely join the team as well. Dmitriy is an executive compensation and benefits attorney and is a partner at Sheppard Mullin. He lives in Brooklyn with his wife,  Ellen and their three children, Emmanuel, Jacob and Abigail.
Natalie Maksin
Natalie was introduced to Judaism and developed interest in Jewish religion, history and culture when she attended Sinai Academy High School for Jewish studies and Prospect Park Yeshivah High School for secular studies.  She immigrated from Kiev, Ukraine at the age of 15.  It was her dream to enroll her children into a Jewish Day School.  Mazel Day School enable Natalie to have her dream come true: she found MDS to be an ideal balance between the Jewish education and values, and stellar academics.  Three of her children are currently students at Mazel.

Natalie is a chief legal officer of Moonbeam Capital Investments, LLC, a family owned legal and real estate business.  Prior to this position, she practiced law and accounting in major law and accounting firms.  Natalie also teaches taxation as an adjunct professor at the City University of New York.  Natalie earned an LL.M. from the New York University Law School, a J.D. (the Order of Coif, cum laude) from the Benjamin N. Cardozo Law School, and a Bachelor of Science (magna cum laude) from the New York University Stern School of Business.  She is a member of the Advisory Board of the New York University Stern School of Business Center for Real Estate Finance Research.  Natalie and her husband Steven are big supporters of Jewish causes, and donate their time and money to multiple synagogues and Jewish organizations